We are a community of spirit-filled believers who love Jesus and the local church and are looking for a like-minded person with a pastor's heart to lead our Worship and Creative Arts Ministry at Faith Christian Family Church.


ROLE OVERVIEW
Will champion FCFC's DNA by maximizing the effectiveness of our service experiences through music and by drawing people into the presence of God through powerful worship, dependence upon the Holy Spirit, leading and shepherding worship teams throughout the church, overseeing all aspects of planning and execution in order to stay musically in line with the process of the ministry, communicating effectively with worship team volunteers and other volunteers that support and align with the worship ministry and contributing to the overall creative process. Be healthy spiritually, mentally, emotionally and physically and be ready to be part of a great church staff who love to spend time having fun and doing ministry together. Will need to have experience leading congregational worship vocally and instrumentally on guitar and proficiency with current worship technology.

GENERAL REQUIREMENTS

Must have a strong relationship with God as evidenced by a healthy devotional and moral lifestyle. Be filled with the Holy Spirit according to Acts 2:4, 4:31, 19:2-6.
Must have a strong family life, as evidenced by the quality of the relationship with their spouse, their children and have the ability to effectively manage their finances.
Must be an example of the type of Christ-followers that we want our people to become. 

Embrace FCFC's vision and strive for unity with the staff and church.
Unreservedly hold to the church's statement of beliefs.
Practice the Church's approach to ministry and embody the church's culture.
They must be someone that effectively develops personal relationships with the church body.

They must be authentic, joyful, and engaging.
They must be loving toward people, prioritizing others ahead of themselves and engendering trust from those that they lead.
They must be inspiring, and motivate others to sacrifice for God.
They must be someone who communicates well informally.

Their interpersonal communications must be warm and engaging.
Their upfront communications should be both relational and inspiring.
Must be someone that excels as an action-oriented leader. 

They must be able to select, align and lead leaders toward the church's vision.
They must demonstrate excellence in leading the congregation spiritually.
They must demonstrate excellence in being a professional level musician.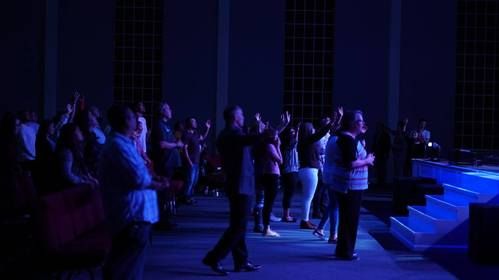 PRIMARY RESPONSIBILITIES
The responsibilities of the Worship Pastor are as follows:

The responsibilities of the Worship Pastor are as follows:
1. Champion FCFC's worship DNA within the worship experience of our weekly services.
Creative alignment with the church culture and philosophy of worship.
Engaging, clear communication and spiritual leadership from the stage.

2. Draw people into the Presence of God through effective, excellent and powerful worship through reliance on the Holy Spirit's direction.
Lead worship for all services.
Chart and arrange a portion of music.

3. Provide leadership, coaching and development for musicians within FCFC.
Oversee all musical direction, band and vocal leaders.
Set clear direction for and expectations of each Team Leader by helping him/her establish concrete and inspiring objectives for his/her team.
Develop each team leader to his/her potential through regular and effective coaching.
Expand the leadership base of the ministry by identifying, inspiring and mobilizing future leaders.
Run effective and timely rehearsals.
Provide strong spiritual and musical direction/leadership of band and vocal volunteers during rehearsals.
Print/copy needed materials.
Participate in audition processes.
Schedule serving teams.
Shepherd volunteers.
Work with Media Team to meet identified training needs for volunteers.

4. Build Christ‐centered relationships and strive for unity with:
Pastors and Staff of FCFC.
Worship & Media team volunteers.
FCFC's congregation.

5. Participate in the Media/Worship Planning Team and contribute creative worship music Ideas on a regular basis and as necessary.
Choose worship music & special music for service experiences under the direction of senior pastors.
Create stage designs.

6. Manage FCFC's Worship Ministry and partner with other parts of the ministry to meet their needs in worship/media.

7. Create an environment that supports feedback, opinions and ideas from those in and around the ministry; as well as a culture that regularly seeks God and celebrates the fruit He has provided.
Evaluate worship services.
Solicit feedback from teams and trusted congregants.